HOME / OPERATIONAL DATES AND TIMES AND PRICES / PHOTOGALLERY / CONTACT US / ABOUT US / CANADIAN WILDLIFE GIFT SHOP / PROMOTIONAL TRAVEL DEALS
CANADIAN WILDLIFE MUSEUM
7774 PLEASANT VALLEY ROAD, VERNON, B.C. V1B 3R7 CANADA - PHONE : 250-545-9740
CURRENT HOURS OF OPERATION : We are now on, off season, winter hours. Open by appointment only.
Phone us at : 250-545-6090 (Ruth) or 250-545-9740 (Museum) or 250-545-4614 (Ken) to book an appointment.
Call or Email us to book a Guided Tour, Museum viewing appointment.
Appointment viewing times are very flexible, but are dependant on our availability.
2 - HelloBC offers listed below :
GUIDED MUSEUM TOURS

AVAILABLE UNTIL OCTOBER 2022

• If you are looking for a more informative experience to view the Canadian Wildlife Museum. Book an evening, one hour private guided tour. If you want to learn more about Canadian Wildlife then this is perfect for you.

• Special Guided tour times are during or after regular business hours. Book a time that works for you between 8:00 am. and 9:00 pm. 7 days a week. Reservations are based on our availability.

• Throughout the tour you will stop at the 45 viewing stations to view various scenes and habitats and learn unique information about each scene. You will be able to ask questions as the tour progresses and learn about unique characteristics for the over 115 different species of Canadian Wildlife exhibited in the Museum.

• Reservations are required in advance, and tours are subject to our availability. One hour tours are $99.00 plus GST, plus the cost of regular personal admission. Any size of group is welcome , but for your best informative experience , a group of less than 12 persons is recommended , as it will be difficult to answer all your questions if the group is too large. You are welcome to stay and wander through the Museum or wildlife related Gift Shop after the one hour tour is completed.

• Reservations are best made by telephone at 250-545-6090 (Ruth) or 250-545-9740 (Museum) or 250-545-4614 (Ken)
or email us at : info@canadianwildlifemuseum.com (Telephone call is prefered)
•
G
uided tours are also available at

any time

during winter hours , with reservations (days, evenings, or weekends) based on our availability.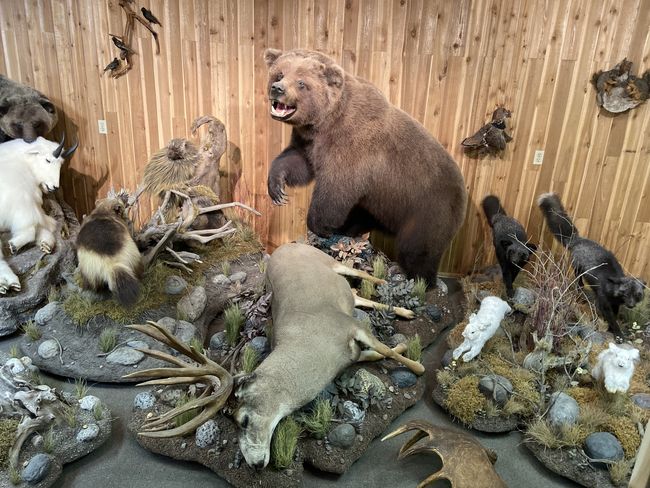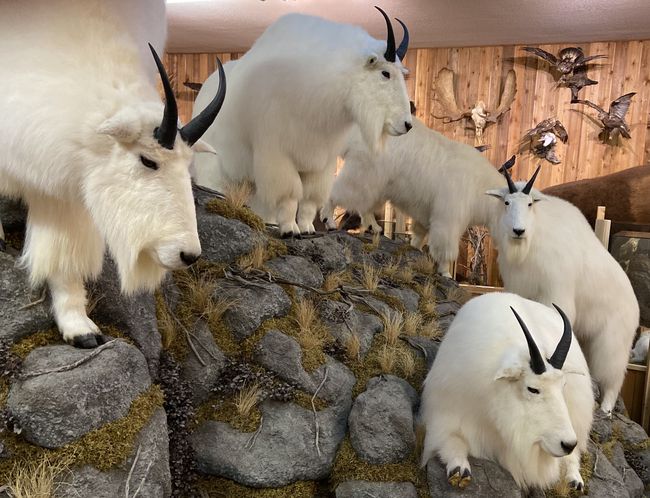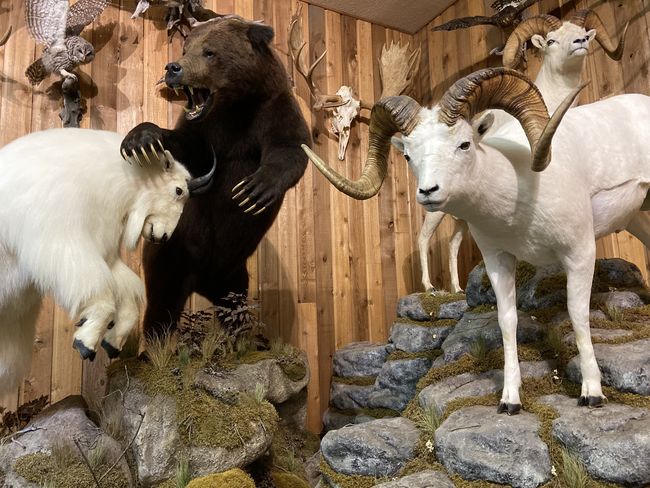 10% OFF ADMISSION FOR HELLOBC FRIENDS
Available until October 2022
Get 10% off the Canadian Wildlife Museum regular admission - viewing rates when you come in and give us the HelloBC code